New To UVerse - Questions/Pixelation Problems
Hello, hope someone can provide me with more information.
Recently switched to AT&T UVerse after having Comcast for 8 years.
I am a big sports fan and have found the basketball and football games to be heavily pixelated especially for wide shots where the faces can not even be made out. I have downloaded the Real Time UVerse application to check if anything stood out and was wondering if someone wiser could take a look and see if there is anything that stands out, if I should have a tech come out to take a look, or if this is something to expect. I have a 100in 1080 projection screen so the pixelation is highly distracting. Comcast rarely had pixelation, and definitely not at this level, I have to believe that the picture can be better than what I currently get. As I understand I am pretty close to the VRAD so maybe noise is a problem?
Posted below are screen shots.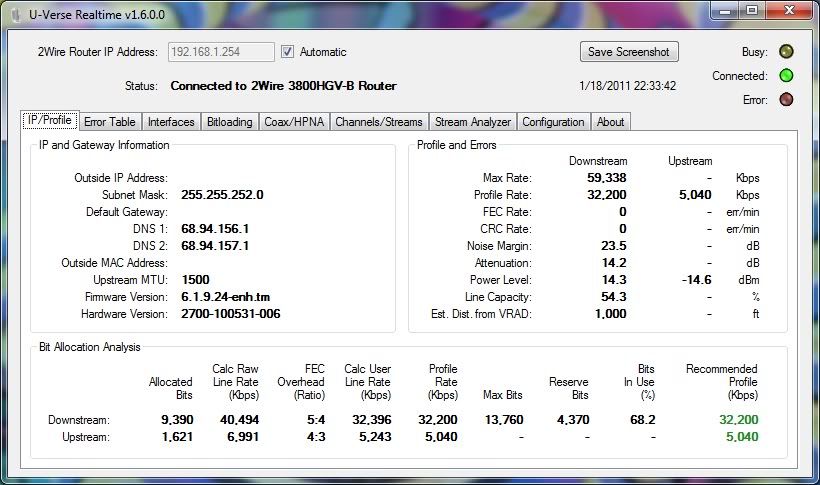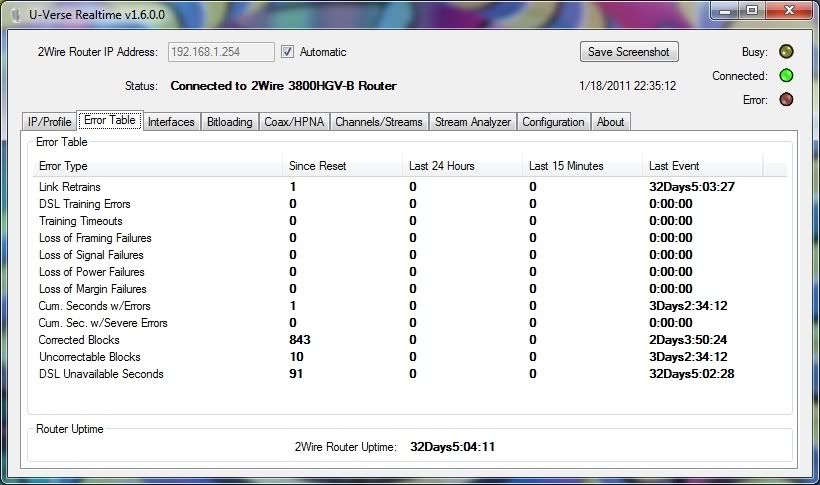 Edit: Wanted to add I did schedule to have a tech come out and was told they would arrive from 12-4 Saturday. Waited the entire day, no one showed up, received a call at 6 as I was leaving for dinner that the tech was running late and would be there in a half hour. Had to cancel the appointment, this is my second resort at some more information. Thanks.