Lag/Ping spikes for past 3 days + UV Realtime Analysis
For the past three days I've had some serious lag issues making it nearly impossible to play online FPS games (constant warping/teleporting when trying to walk ingame). Last night I unplugged the RG for a good 30 seconds but that didn't fix the problem. This problem is constant... it happens all day at all times of the day/night. 
I play Battlefield 3 on a competitive league and have a match tonight but haven't been able to play for the past three days due to this issue (happens on other fps games too). I'm going to attach some UV Realtime screenshots and two client connection info's from Team Speak 3 that demonstrate the problem. I don't want to have to do a full RG reset (erases all my port forwards and gives me a new IP) because I run a home game server on another PC and that would force me to re-setup my game server and lose player stats.
Edit: In case it matters my PC is connected to Ethernet 1 and my server PC connected Ethernet 2. Also it is not just my PC getting the lag spikes. My server PC gets them too including the people connected to my game server.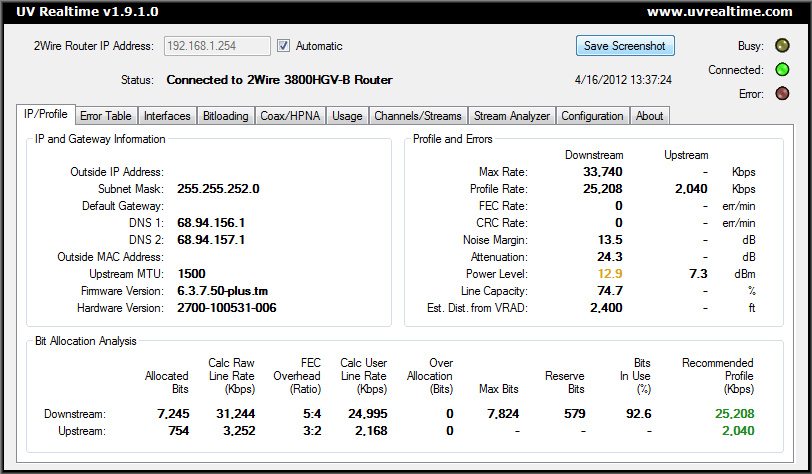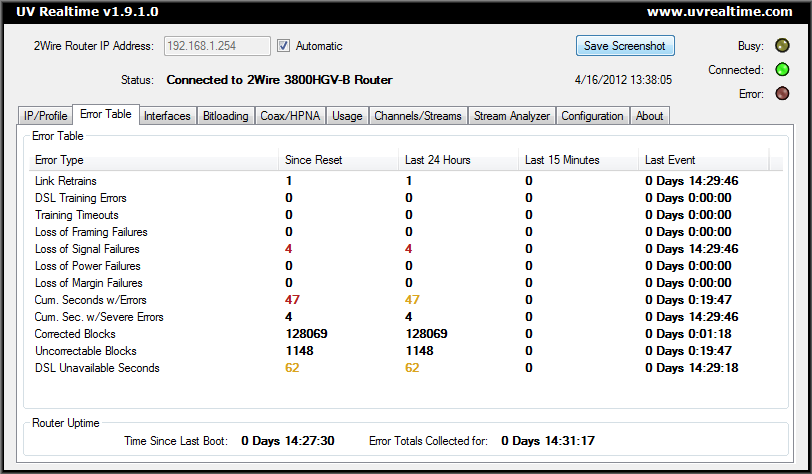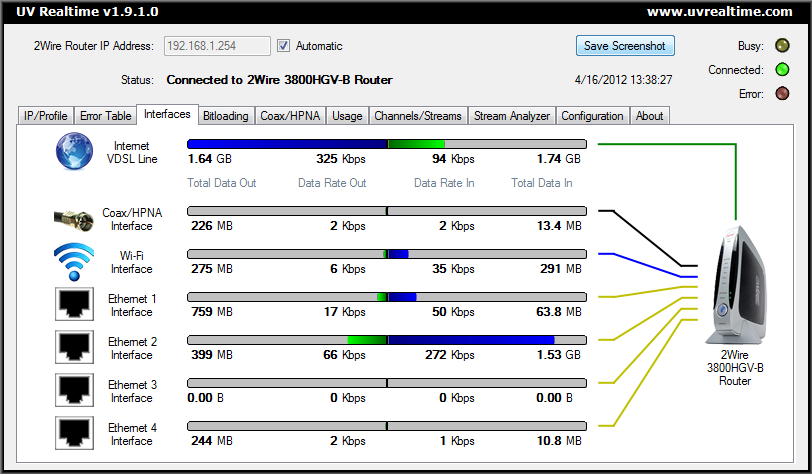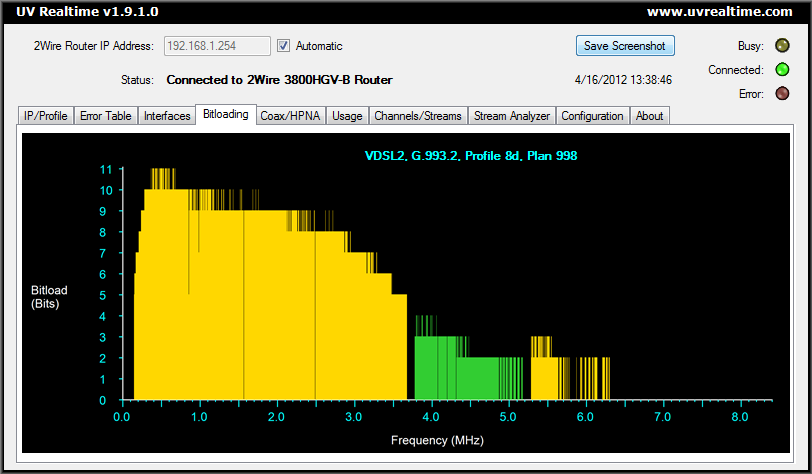 This is normal ping for TS3.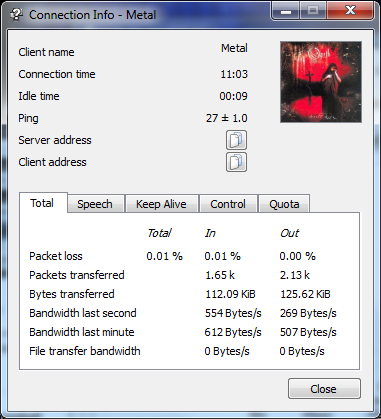 This is ping when im getting the spike. I've seen worse than this too 100ms+ ping with +/- 200