Strange Bitloading pattern
Would anyone here care to comment on my connection? While my service is usually pretty good, the bitloading pattern I see here seems very strange to me.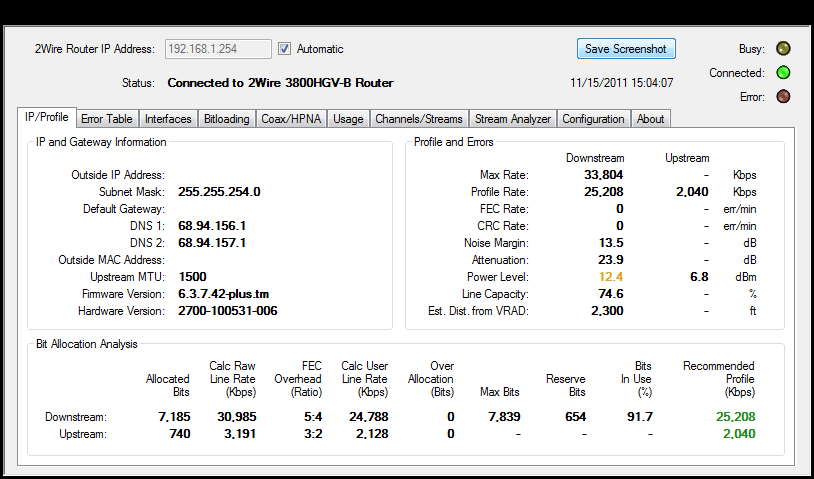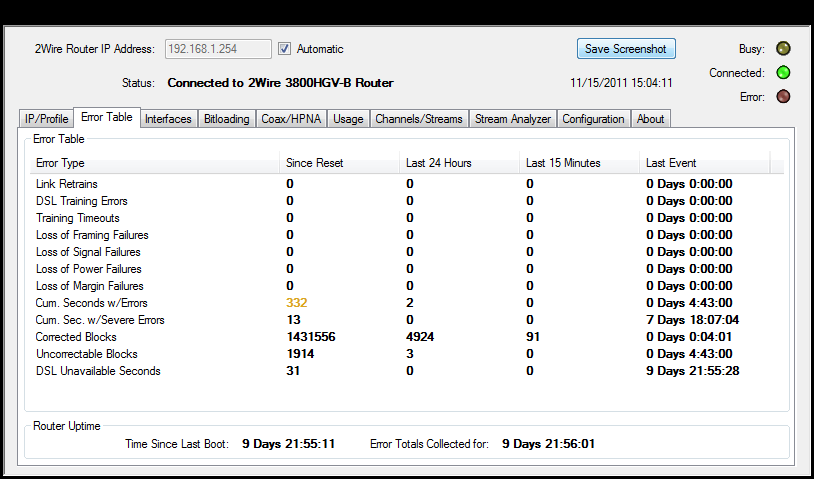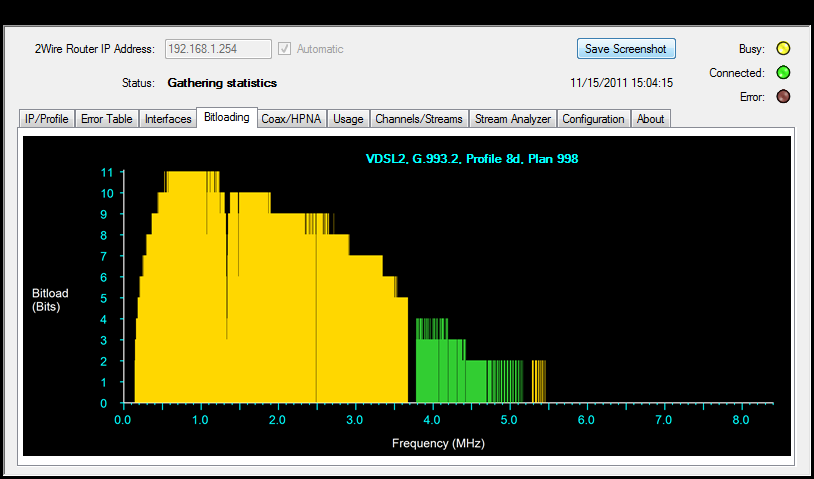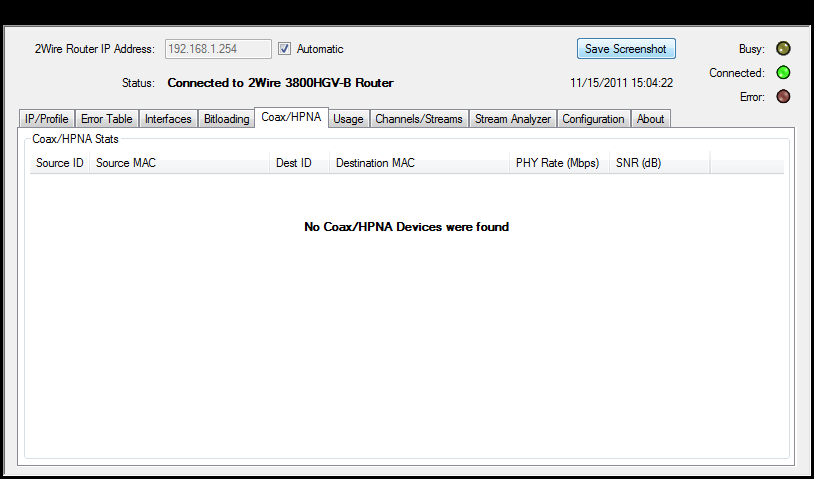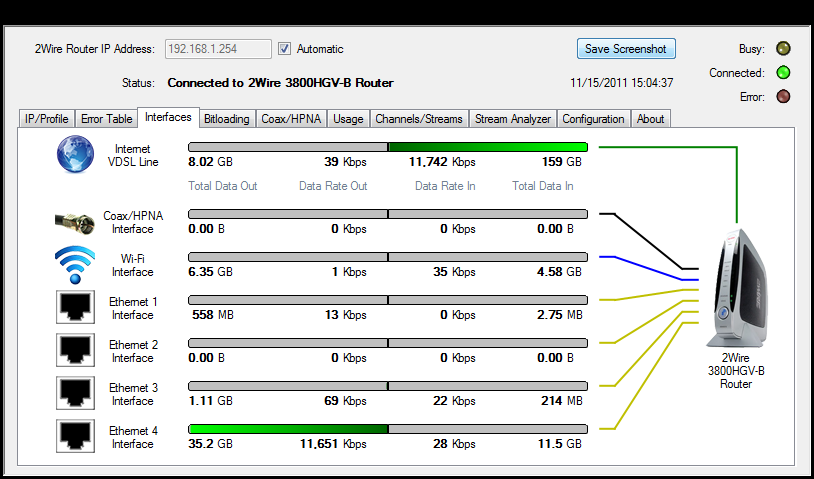 I apologize if I've put in too many pics. I thought more might be better.
The only trouble shooting I have done so far is to shut off everything electrical in the room with the modem to see if something was interfering, but that was no help.
I was considering taking the modem outside to the NID to see if it could be a problem between there and the modem, but I have not done that yet.
I am not even sure if this is a "problem". Our internet speed is usually good, but it has trouble sometimes. We don't watch enough TV for me to know if we have problems there. A single HD stream is always perfect. I notice some stuttering in a video on demand movie we watched the other night while the DVR was recording something else, but that could be normal?